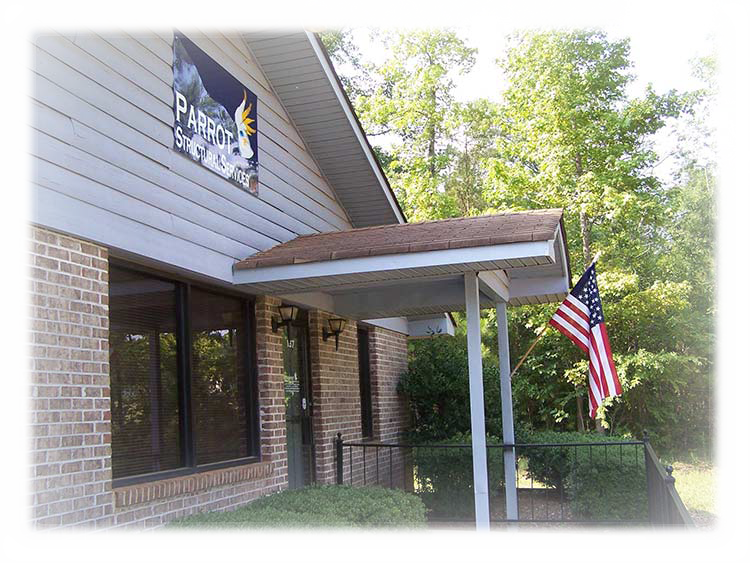 Parrot Structural Services LLC is a Woman owned,
and family-operated business. We began our business in 2004 and have over 40 years experience in the soil stabilization and foundation repair business. Our staff is certified and consists of well trained professionals who are committed to the highest standards of quality and exceptional service for our customers. As a result, 95% of our business has been from referrals from our customers and other professionals in the foundation/structural repair industry. We are insured, licensed, and provide services throughout Alabama and Mississippi.
Mission
Our Mission: Stabilizing soils and structures with integrity and professionalism.
Commitment
We are committed to ensuring your complete satisfaction while providing the highest quality of service.
Excellence
We employ a team of professionals who understand our commitment to excellence every day.

Joan Maas
Owner & President
As Owner and President, I am a strong advocate of customer service, honesty and integrity. My career over the past 20 years has been in the financial industry with a focus on customer service. My professional interests focus on high quality work and exceptional customer service. I am involved in the community by serving as Secretary of the women's organization at my church. I have been involved with the Junior Achievement organization for several years in which I taught financial classes to middle school and high school students.
Mike Maas
Vice President
I have worked in the pressure grouting and soil stabilization industry since 1977 and began in the foundation repair industry in 1989. My focus is on training, safety and running a professional crew who is focused on customer service and doing the job right the first time.

William Gray
Project Manager
My background in the soil stabilization industry started in 1999 where I began as a laborer. Since that time, I have completed a degree in Construction Management and have worked as a Superintendent for previous employers and currently a Project Manager for Parrot Structural Services, LLC. My focus is to provide our customers with information about the repairs needed and give them an honest answer to their questions. 
Meredith Loggins
Office Manager
I started with Parrot Structural Services in 2014 and my knowledge of the foundation repair and soil stabilization industry has grown throughout my tenure here. My other experience consists of over 20 years in Accounting and Administrative areas and a B.S. in Business Accounting. My main focus is customer service and making sure our customers have what they need, when they need it.
Clay Edgar
Superintendent
The knowledge I have gained of the foundation industry while working at Parrot, whether it is raising concrete to installing Helical Piers, has given me the opportunity to help customers stabilize their homes and businesses. My focus is to run a crew of employees who believe the right way is the only way.